Apparel Display Racks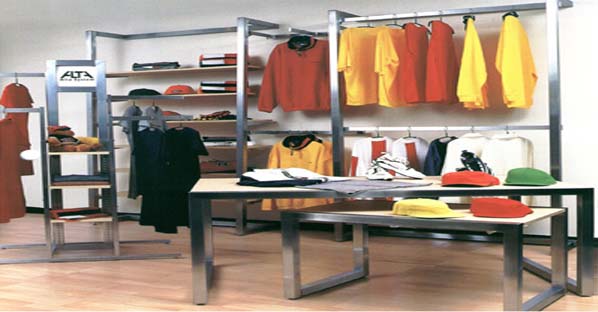 Apparel Display Racks : We at Anjana understand the need of our clients. Most of our clients want customized range of Apparel Display Racks since the need for every client differs. Even so we offer an extensive collection of apparel display racks to help keep garments in your stores neat and organized manner. Choose from a wide selection of black and white racks or customize the color of your display racks.

We have the apparel display racks that are perfect for you clothing store. Maximize your store's selling and display space by utilizing our apparel display racks to display and organize all of your hanging apparel. Your customers will be able to easily access the items they are looking for, all while your store stays neat and tidy.
---